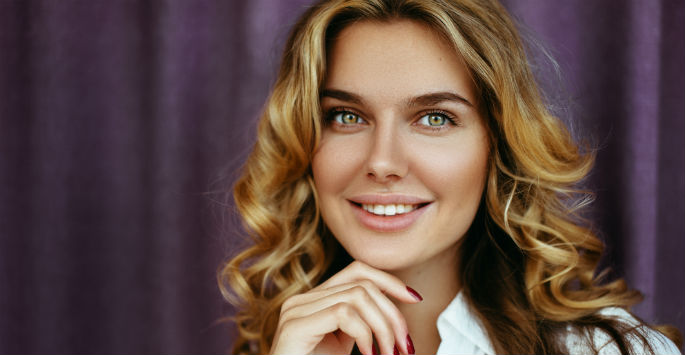 Who is a Good Candidate for Ultherapy?
Are you looking for a way to reverse skin laxity? Non-surgical Ultherapy® offers amazing skin tightening without the need for anesthesia, incisions, or a lengthy recovery. Just one procedure could offer you dramatic skin tightening results.
Collagen and elastin are two key skin components that support the structure of your skin and enable it to be smooth and supple. When you are young, your body produces sufficient amounts to ensure that your skin is tight and vibrant. Getting older leads to a loss of production of collagen and elastin, and they begin breaking down more quickly. Eventually, this leads to a loss of skin volume and a subsequent appearance of lines and facial creases.
Ultrasound to the Rescue
Ultrasound has a proven track record of safety and effectiveness spanning several decades. Recently, ultrasound has been increasingly used in the cosmetic realm. Ultrasound can provide skin tightening by delivering the energy deep under the surface of your skin without disrupting the surface layers. The treatment will help to stimulate your body's own natural production of collagen to offer you results that are both natural-appearing and long-lasting.
As effective as Ultherapy® is, it is important to recognize its limitations. Although it addresses deep foundational skin layers affected by cosmetic surgery, it cannot replace the results of a traditional facelift. However, it is still a great alternative for those who would like to postpone surgery or are seeking to extend the effects of previously performed cosmetic surgery.
Your Procedure
Ultherapy® works by delivering focused ultrasound energy under the surface layers of your skin to stimulate collagen production without disrupting the skin surface. After determining that you would make a good candidate for the procedure, we can start planning for your customized treatment.
The Results
You may notice some initial skin tightening and improvement immediately after your Ultherapy® procedure. However, most patients do not experience optimal results for multiple months while their skin is healing, and collagen is being produced. After your results have fully materialized, they should last for quite a while. It is important, however, to remember that the aging process will continue unabated, and follow-up procedures will be needed at some point for the maintenance of your results.
Your Consultation
To schedule your initial consultation to determine if you would make a good candidate for Ultherapy® skin tightening, reach out to us at Nubo Spa, located in Berkeley. Contact our office today to book an appointment and get started!