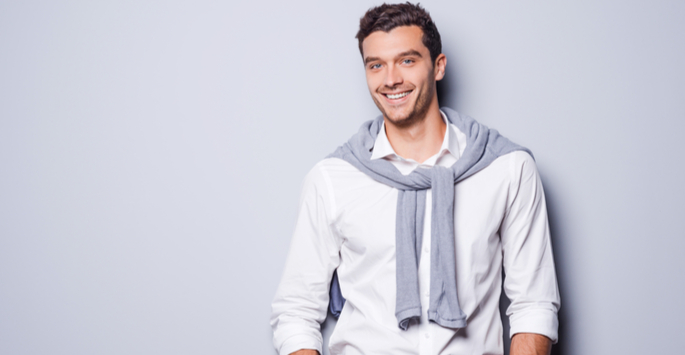 What Makes PRP Hair Restoration a Great Option?
Nothing has ever set you into more of a panic than the first time you noticed that emerging bald spot or that your hair was suddenly thinner than it once was. Back then, you thought that you could remedy the problem on your own, so you invested tons of money in medications, hair serums, and supplements, all to no avail! But before you panic any more and go through with your plan to shave your head or forever hide under hats, take a deep breath and let us help. We offer PRP hair restoration that has been proven effective at restoring hair naturally.
A Closer Look at PRP
PRP therapy is a proven treatment that can help restore the body in a number of different ways. What makes PRP therapy so effective is that it uses the most powerful healing element that has ever existed: your own blood! PRP stands for platelet-rich plasma, which is the part of your blood that is most responsible for healing the body. Platelet-rich plasma is full of stem cells, white blood cells, and proteins called growth factors. PRP repairs tissue and regenerates cells.
In a concentrated dose, PRP can be used to help heal the body, and it can also be used to address hair loss and hair thinning. Most people make great candidates for PRP hair restoration, especially those suffering from alopecia, those in the early stages of hair loss, and those suffering from female and male pattern baldness.
The first step in the PRP treatment is a routine blood draw. We will then place your blood sample into a centrifuge that is able to separate it into its different elements. Extracting your platelet-rich plasma, we will then create a serum that is able to be injected right into your scalp.
PRP Hair Restoration to the Rescue
PRP hair restoration works by getting at the source of your hair loss: your damaged or aged hair follicles. Flushed with white blood cells and growth factors, your hair follicles will be healed at the cellular level.
PRP therapy is a non-surgical treatment. Unlike traditional hair loss treatments, there is absolutely no going under the knife, which also means you won't be left with any scarring. And as you will be regrowing your own hair right from the hair follicle, you won't have to contend with unnatural hair plugs.
There is no risk of an allergic reaction, as PRP only uses your own blood. Results may take some time to show up, but that's only because you will be regrowing your own hair.
Living with thinning hair or bald spots doesn't have to be your new normal. It's possible for you to regrow your own natural hair. You can learn more about PRP hair restoration during a consultation at Nubo Spa, located in Berkeley/Kensington. Contact us today to book your appointment and get started!