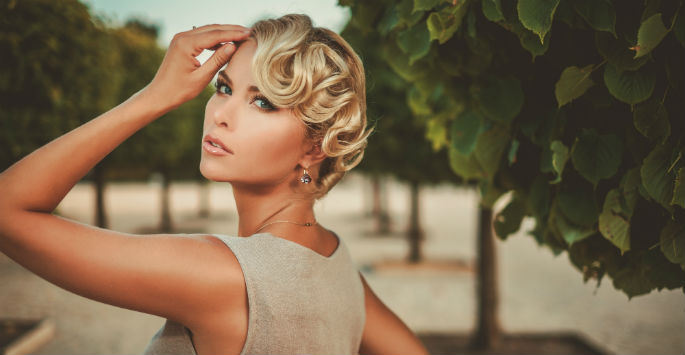 Take Your Skin to the Next Level with Ultherapy
Several conditions can cause your once supple skin to appear droopy and tired. Of course, aging is the leading cause of sagging skin. As you grow older, your skin begins losing the collagen and elastin that it once had. Since these two support connective tissue, making it appear youthful and plump, their age-related loss leads to a loss of elasticity and structure. The effects of gravity can also start taking a toll on your facial muscles that begin weakening with advancing age. Fortunately, an innovative skin tightening technique called Ultherapy® can help you regain much of the lost elasticity of your skin.
What is Ultherapy®?
Ultherapy® is an advanced skin tightening treatment involving the use of focused ultrasound energy that we transmit under the surface of your skin. The procedure can be used for tightening and lifting the jawline, brow, chin, and neck with only one treatment. It should not be considered as a replacement for a conventional facelift. It offers a safe and convenient alternative for those seeking a non-invasive treatment option for the tightening of skin and slowing of the aging process on the face.
How Does the Treatment Work?
Ultrasound has a number of reasons to be used medically and cosmetically. Safe ultrasound technology has been used for years in pregnancy scans and applications like scanning for the presence of kidney stones. The scans involve the use of high-frequency sound waves that are transmitted through a special device. The professional then recaptures sound wave reflections to create an image, allowing them to look within the body.
In contrast to its diagnostic uses, Ultherapy® uses ultrasound to transmit thermal energy into proteins that have a stimulating effect to form new collagen for the lifting and tightening of skin. The treatment works on foundational skin layers, including the deeper layers of the dermis. Skin response to the focused ultrasound energy by tightening. You should not notice any changes to the superficial layers of your skin after an Ultherapy® procedure because only the deeper skin layers are affected.
What is an Ultherapy® Treatment Like?
We begin by marking your face with gridlines to serve as a form of guidance. We then use a handpiece that is passed over the area to be treated, which fires numerous focused ultrasound points. We target different areas of the skin using different devices to achieve tightening at differing levels.
How Long Until I Notice Results?
Some patients will notice some initial skin tightening immediately after their treatment, however this is mostly due to inflammation that normally occurs as part of the healing process. Real results should become evident over time as newly formed collagen emerges.
How Can I Learn More About Ultherapy®?
If you are seeking more information about Ultherapy® to decide if it is right for you, we eagerly invite you to make an appointment with Nubo Spa! At our convenient location in Berkeley, CA, our caring and devoted team of professionals will be pleased to explain this option in greater detail and answer any questions you may have. Contact us today to set up your consultation – we look forward to speaking with you!