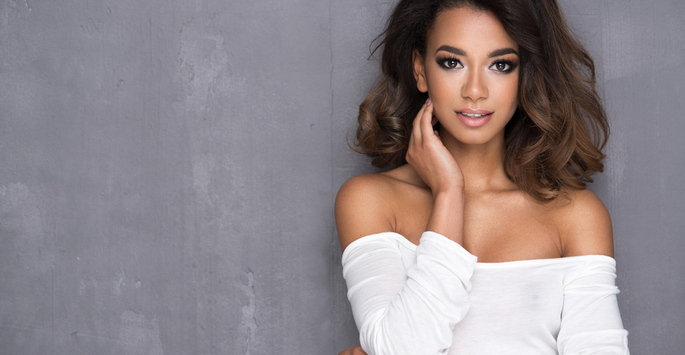 Rejuvenate with the HydraFacial
Would you like to rejuvenate your skin without worrying about going through an invasive treatment that requires a lot of downtime? If having beautiful and healthy skin is your top goal, we invite you to learn about the benefits of a HydraFacial®. Our highly skilled skin care professionals will be able to use this incredible facial in order to deliver results that may exceed your expectations. You can get healthy and glowing skin quickly, safely, and with no downtime.
Learn More About the HydraFacial®
The HydraFacial® treatment requires multiple steps that will brighten your skin and clear it of impurities and dead skin cells. Once your skin has been thoroughly cleansed, it will be hydrated and moisturized using serums that are specifically selected for your skin to help you treat specific issues. You do not need to worry about the treatment irritating your skin. It will actually soothe and refresh it.
This treatment is designed to refresh your appearance. It is a quick treatment that usually takes just minutes to carry out. Of course, you will want to factor in a little bit of time for a consultation with one of our skin care professionals. The professional will closely examine your skin, ask about your goals, and then make sure that the treatment is customized in order to fit your specific wants and needs.
You do not need to do anything to prepare for the treatment. And you can get right back to all normal activities as soon as it is over. You can put your makeup on and go right back to work or head to a special event. This treatment is so gentle that it can be performed on clients with sensitive skin.
You do not need to worry about experiencing any type of discomfort during the HydraFacial®. In fact, you are going to feel relaxed as your skin is rejuvenated. You will be able to sit back, close your eyes, and let go of all of your stress. It is similar to treatments that you would have done in a spa. However, you can feel confident knowing that this is more than a treatment that will pamper you. It will actually help to improve the health of your skin.
As we mentioned, your skin is going to be infused with different serums that will help you address specific skin issues. One of the options that we have available can brighten your skin and help to minimize discoloration. We also have treatments that will help you to reduce fine lines, wrinkles, and other signs of aging and sun damage.
Schedule Your Treatment Today
If you would like to rejuvenate your skin, we invite you to learn about the many benefits that can come from the HydraFacial® treatment here at Nubo Spa in Berkeley. This gentle treatment will help you to improve the health of your skin, which means that the process will improve its appearance. Contact us today to book your appointment and get started.