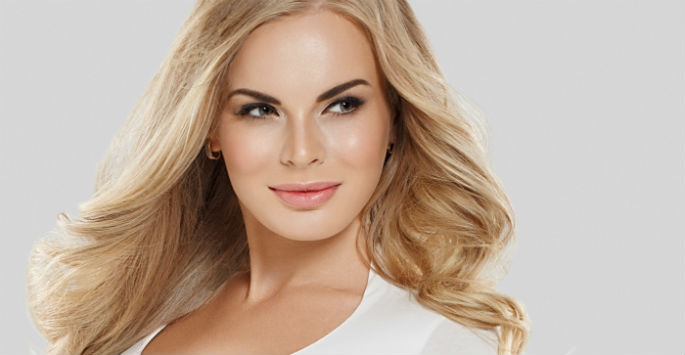 Lift and Tighten the Skin with Ultherapy
Gravity can take a toll on our skin as we age. It can begin to sag and make us look older. Other things, such as dramatic weight gain or loss and pregnancy, can contribute to this as well. Rather than having extensive surgery, many people are now turning to Ultherapy®, a non-invasive way to lift and tighten the skin. This FDA-approved treatment can help treat the skin under the chin, on the eyebrows, and on the neck. It recently became approved for use on the décolletage, which is that spot between your neck and your chest.
How Does Ultherapy® Work?
This treatment is a revolutionary way of precisely targeting sagging skin. Ultrasound imaging is used to make sure we can see all of the layers of skin in the area we are targeting. Ultrasound waves are used to boost collagen production, effectively lifting the area. Using this method, we can target the deep layers of the skin without disturbing the surface.
Neocollagenesis is the technical term for the process Ultherapy® starts. It is the very natural process of your body generating new collagen. Since collagen is a key factor in tight, firm, healthy-looking skin, it is easy to see how this treatment can help. Your skin gets a lift and leaves you looking younger and rejuvenated.
How Is Ultherapy® Different from Laser Therapies?
On the surface, it may seem like Ultherapy® is the same as laser therapy. The main way that it differs is that Ultherapy® can stimulate collagen production deep in the skin's tissue, whereas lasers can only affect the surface layer. Laser therapy has not been cleared by the FDA for skin lifting and tightening. Since these two treatments do different things, sometimes people find it beneficial to have both done.
What to Expect with Ultherapy® Treatments
The first step is to come in to Nubo Spa and have a consultation. This is where we can determine the target areas and give you more precise information on how long the treatment will take. Many people reach their desired results after just one treatment. Some people find it beneficial to have a series of treatments, or to come in for a follow-up session down the road.
There is no downtime associated with this procedure. It will not take you away from your normal daily activities. During your treatment, you may notice a tingling sensation. This sensation is generally comfortable and will stop after the treatment. It will take some time for your body to build up collagen. How long the results last will depend on your body's natural aging process.
Ready to learn more about Ultherapy® and what it can do for you? Nubo Spa is conveniently located in Berkeley, and we serve residents in the surrounding areas including Kensington. Contact us today to schedule your consultation!