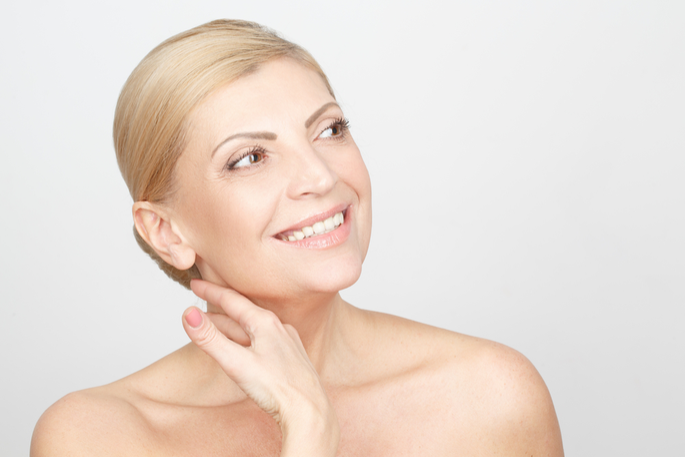 JUVEDERM XC: A Popular Anti-Aging Dermal Filler
Imagine if someone told you that in just 15 minutes, you could add volume, definition, and contours to your face. Wouldn't you want to try it? Many people do, which is one of the reasons why JUVEDERM® XC is so popular. This dermal filler starts working immediately to restore (or add) volume to key areas of your face. Along with giving you a noticeable improvement in volume, it is also one of the safest substances on the market. There is also little downtime associated with the filler, which makes it a popular solution for people looking for an instant improvement. Because of its ease of application and short appointment time, many people attend sessions in as short a time as their lunch breaks.
What is JUVEDERM® XC?
JUVEDERM® XC is one of several types of dermal fillers on the market. It is an injectable gel approved by the FDA to "temporarily treat moderate to severe facial wrinkles and folds such as nasolabial folds" in people 21 years of age or older. It belongs to a category called hyaluronic acid fillers, which are fillers made primarily of hyaluronic acid. Hyaluronic acid, or HA, is a substance that is naturally produced by the human body and is responsible for adding volume to the skin. The body naturally starts to produce less HA over time, which is why skin starts to look worn and less voluminous over the years. But JUVEDERM® XC, which contains molecules of hyaluronic acid, works to restore that volume and in turn give a youthful appearance to your skin. Since the filler is made of a substance that your own body produces, it is considered to be one of the safest fillers on the market. As opposed to the original JUVEDERM® gel, this advancement involves a lidocaine infusion that increases the comfort of the injection.
What to Expect at Your Appointment
When you first arrive for your appointment, a professional will review your medical history to make sure you don't have any issues that could make you a poor candidate for JUVEDERM® XC. He or she will also go over your aesthetic goals to better understand what you're looking for and work with you to add volume to areas of your face where you see room for improvement.
With its versatility, instant results, and ability to make a noticeable difference in your appearance, it's no surprise that JUVEDERM® XC is one of the most popular fillers on the market. It is also a safe product, and it requires little downtime. If you're ready to see what this exciting product can do for you, feel free to make an appointment with Nubo Spa! At our office in Berkeley, we will be elated to help you achieve your cosmetic vision. Contact us today to schedule your consultation!