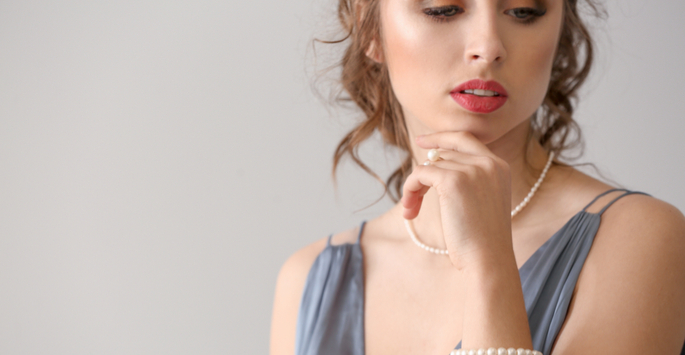 Getting Started with Dermal Fillers
Gone are the days when your only options for facial rejuvenation were invasive, uncomfortable face lifts. Today, dermal fillers can get you youthful-looking skin with simple injections and nothing more. Fillers are a great choice for anyone who wants to smooth out and plump up their skin but doesn't want to look like a completely different person. However, there are several different kinds of dermal fillers on the market today, and deciding on the best one for you and your needs can be a bit difficult.
The Basics of Dermal Fillers
Dermal fillers can just about do it all. They can smooth wrinkles, plump thinning lips, lift eyebrows, sharpen cheekbones, and fill out sunken cheeks. No matter what skin concern or condition you have, there is a dermal filler that can help you solve your skin troubles. They are injected directly into the face in a procedure that usually lasts no longer than an hour. There is no downtime with dermal fillers, and they can last anywhere from 6 months to a year, depending on the filler being used.
JUVÉDERM®
JUVÉDERM® is a family of dermal fillers that are very popular due to their effectiveness and versatility. The main ingredient in JUVÉDERM® dermal fillers is hyaluronic acid. This is a substance that naturally occurs in the body, and its main responsibility is to help skin retain moisture and volume. As it turns out, our bodies slow down the production of hyaluronic acid as we age, which is one of the reasons why your skin becomes paper-like and develops wrinkles. When JUVÉDERM® is injected, the hyaluronic acid will attract moisture to your skin, filling out those wrinkles and restoring that lost facial volume. JUVÉDERM® results can last anywhere from 6 to 18 months.
In the JUVÉDERM® family, VOLUMA is ideal for plumping up those sunken cheeks and giving your face a rounder, fuller appearance. VOLLURE is mostly used to treat the deep, harsh frown lines around your mouth and forehead. VOLBELLA is a filler that can give your thin lips more shape and volume.
Restylane®
Restylane® is a dermal filler that also uses hyaluronic acid. It also helps your skin produce more collagen and elastin. Restylane® Lyft is a gel-based filler that is excellent at treating deep lines and wrinkles around your mouth, on your forehead, and around your nose. Restylane® will also last you up to 18 months.
To learn more about the dermal fillers we offer at Nubo Spa, reach out to our staff. We are conveniently located in Berkeley, CA. Contact us today to schedule your consultation!