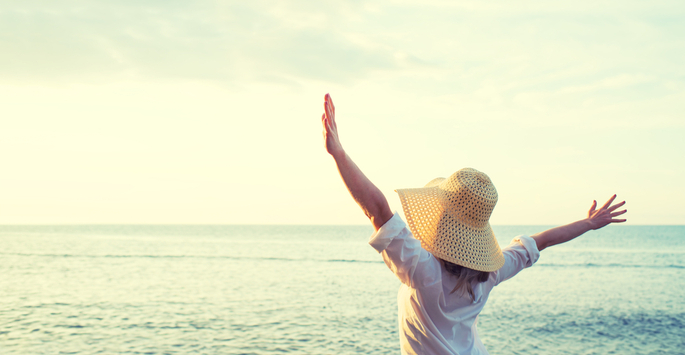 Can B12 Injections Help Me?
Vitamin B12 is a water-soluble compound that must be obtained from the diet. It is essential for normal functioning of the nervous system and the production of red blood cells. It is only found in animal-derived foods, such as meat, poultry, fish, eggs, and dairy. Although readily obtainable from food, many people become deficient in B12 and suffer serious symptoms. B12 injections can easily remedy the situation.
Symptoms of B12 deficiency
Anemia
One of the symptoms of B12 deficiency is a pale skin with or without a slight yellow tinge and a yellow tinge to the whites of the eyes. This condition is caused by malfunctions in the production of red blood cells, leading to anemia and excess levels of bilirubin. Individuals may also feel weak and tired due to the anemia caused by a B12 deficiency, or even experience breathlessness and dizziness.
Nervous system
Since B12 is also essential for nervous system function, a long-term deficiency can manifest as nerve disorders, such as pins and needles sensations in the hands and feet, difficulties in walking, and being prone to falls. It can also cause blurred and disturbed vision due to damage to the optic nerve. In severe long-standing cases, B12 deficiency can cause mood changes, depression, and even dementia.
Tongue
A rather curious early symptom of B12 deficiency found in some patients is changes of the tongue. The tongue can become enlarged, swollen, painful, and smooth in appearance. This can affect the ability to eat and speak.
Who Is at risk of a B12 deficiency?
The elderly
The most commonly affected group is the elderly. Many elderly individuals lose the ability to absorb B12 from the gut, so even if they consume sufficient amounts of B12 it does not make it into the body.
Vegans
The second most commonly affected group is vegans. Since B12 is only found in animal-derived foods, vegans cannot obtain B12 from their diet unless they consume supplements or get B12 shots.
Long-term antacid use
Individuals who chronically take acid-reducing medication for long periods of time can also develop B12 deficiencies. These medications were only intended to be taken for short periods of time or intermittently.
Surgery to remove part of the bowel
Individuals who have had surgery that removed the part of the bowel that absorbs B12 will become B12 deficient.
If you fall into any of the high-risk categories or have any symptoms suggestive of B12 deficiency, make an appointment at Nubo Spa in Berkeley for an evaluation to receive B12 injections. Virtually anyone can suffer from a B12 deficiency, which is why we offer B12 injections. Contact us today to schedule your consultation!